Well, it's actually Saturday, but it's not as if anyone really expected me to post
a Five Minute Friday on Friday, right?
I'll take it, though, considering that it's the only poem I've written for over a month,
and I truly got it down in under five minutes.
And, it's a double deal today, because writing is one of my Favorite Things,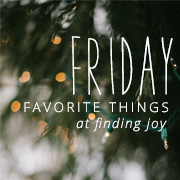 Way to go, me!
Here are the rules:
Write for five minutes only, on the topic posted by Lisa-Jo.
Spread some encouragement!
Ready?
Here we go.

the slightest breath of pressure awakening
the pain, the vulnerability beneath –
and my mind constantly awash
pounded thin and spread wider
in new directions than I ever believed possible,
made malleable and accepting
by the heavy steel mallet
of this new situation You've put me in
the cost demanded for a treasure,
the submission offered up, the sacrifice
made to bring this child into the world,
to bring me to the foot of the Cross,
to You, when I've wandered away
Let me know what you think!