It's time for Five Minute Friday!
Today we are writing for five minutes flat on the prompt:
So, limber up your word-weaving fingers and share some thoughts!
(Don't forget to link up with Lisa-Jo at The Gypsy Mama and then leave some fabulous and encouraging feedback for fellow posters!)
Beyond…
at our homeschool co-op today,
with the kids loving their classes
and loving their friends,
and I loving the companionship
of moms who live this same life everyday,
life lived with books on every
and beds and sometimes even
in the aisles of the grocery store,
and big kids helping their littler
and beginning to frame up
the dreams that stretch seemingly
and amazingly attentive little kids
out of empty water bottles
"where did all these bottles come from?"
and I said, "I saved them just so you all
could do volcanoes today"
I'm also linking up with Rachel at Finding Joy for Friday Favorites,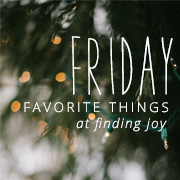 because homeschooling, writing,
and enjoying the wonder of children learning
are all some of my

favorite things

!