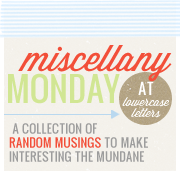 Good: got up to go walk early this morning & got a mile in before the kiddos were up
Bad: forgot to put more minutes on the cell phone
Good: the minutes (although late) seemed to show up in good time, so my procrastination (seemingly) didn't cost me
Bad: minutes good, deactivation bad (That flushing sound you hear is my money going down the drain…)
Bad: customer service is ludicrously less than helpful
Worse: my attitude is embarassingly not very patient. or kind. or forgiving. (or accepting of blame…see procrastination above)
Worst: the sermon yesterday was on patience. I was going to be a model of forebearance today. I think there's a better chance that I gave others an excuse to practice it toward me.
Good: in the end, after worrying, ranting, complaining, simmering, pouting, and dwelling on this problem (of my own making), the phone turns out to still work
UGLY: didn't exactly set a great example for the kids today. or the people I scowled at without thinking of it at Wal-Mart. or my family who had to listen to me complain. or the customer service folks who tried to the best of their ability to help me.
Good: even when I'm more than a little unpleasant and my attitude isn't right, my Lord doesn't reject me
Better: when I ask Him to help me to overcome my weaknesses and sins, He will
Best: tomorrow is a new day
"Because of the Lord's great love we are not consumed, for his compassions never fail. They are new every morning; great is your faithfulness."
Lamentations 3:22-23